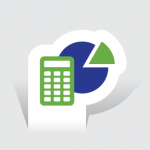 Your success depends largely on the tools you have to work with.  Our financial management tools are designed to help you determine where you want to be and provide the data to keep you on track.  The key insights you need to make the right business decisions are usually buried right in your own books.  Let us unlock the vital information and indicators of your finances for better planning and execution.
Our financial management tools include:
Comprehensive Business Plans
Financial Statements
Detailed Financial Reports
Cash Flow Statements
Corporate & Personal Tax Returns
What Our Clients Are Saying…
"Todd's frankness and enthusiasm and as well his quick grasp of our real needs has given us confidence that the numbers we produce and present to customers are accurate and represent where we want to be in our field. For the first time in 7 years, we feel confident. I will undoubtedly be utilizing his expertise again in the future".
— Peter J. Taman, General Manager, Over The Rainbow Packaging Services
"We have had so much support and compliments on your numbers – from everyone!  Even the manager of Scotiabank said she has never read a business plan where all the numbers worked and made so much sense".
— Paul Richards, Director, RT Wood Natural Energy Corp.